BUY CLOTHING FOR SHARK LOVERS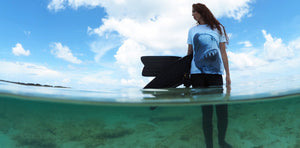 People who discovered sharks, know how cool they are! People fall in love with these creatures and this passion remains for years! With our Discoversharks brand you will invent sharks from different aspect and you definitely will stand out in our brand shark illustrated clothing. You will feel special in them.
When we study sharks, we see that they have different characters – just like people. Sometimes sharks can be easily scared away and sometimes sharks move with such a grace that it definitely deserve our respect. These amazing creatures are in danger now and humans are to blame for this. 100 million sharks are killed annually. People put sharks in completely wrong light. They mistakenly think that sharks are dangerous which in reality, it is not always the case. Their attacks are so rare that, it is not even considered as a danger. People in fact pose bigger threat for them by killing and destroying the ecosystem.
The company "Discoversharks" donates 10-20% of income to organizations that protect sharks from extinction. It takes long for sharks to mature. Many endangered species of sharks will not survive without our help. We firmly believe that with our joint efforts we can save them. Every purchased clothing from our brand brings us one step closer to our goal, so your support and commitment means a lot.
Many people love shark clothing for different easons, but all of them are absolutely thrilled by such a realistic images of sharks.
By buying our clothing our loyal shark lovers are paying tribute to them and they admit that it is extraordinary experience to educate people, make them more conscientious and spread awareness around the world about sharks. We are thankful for this great support and in our part we are working hard to deliver high-quality items that will look amazing on you on a hot summer day! You will be comfortable, cool and most importantly a TRUE SHARK LOVER!